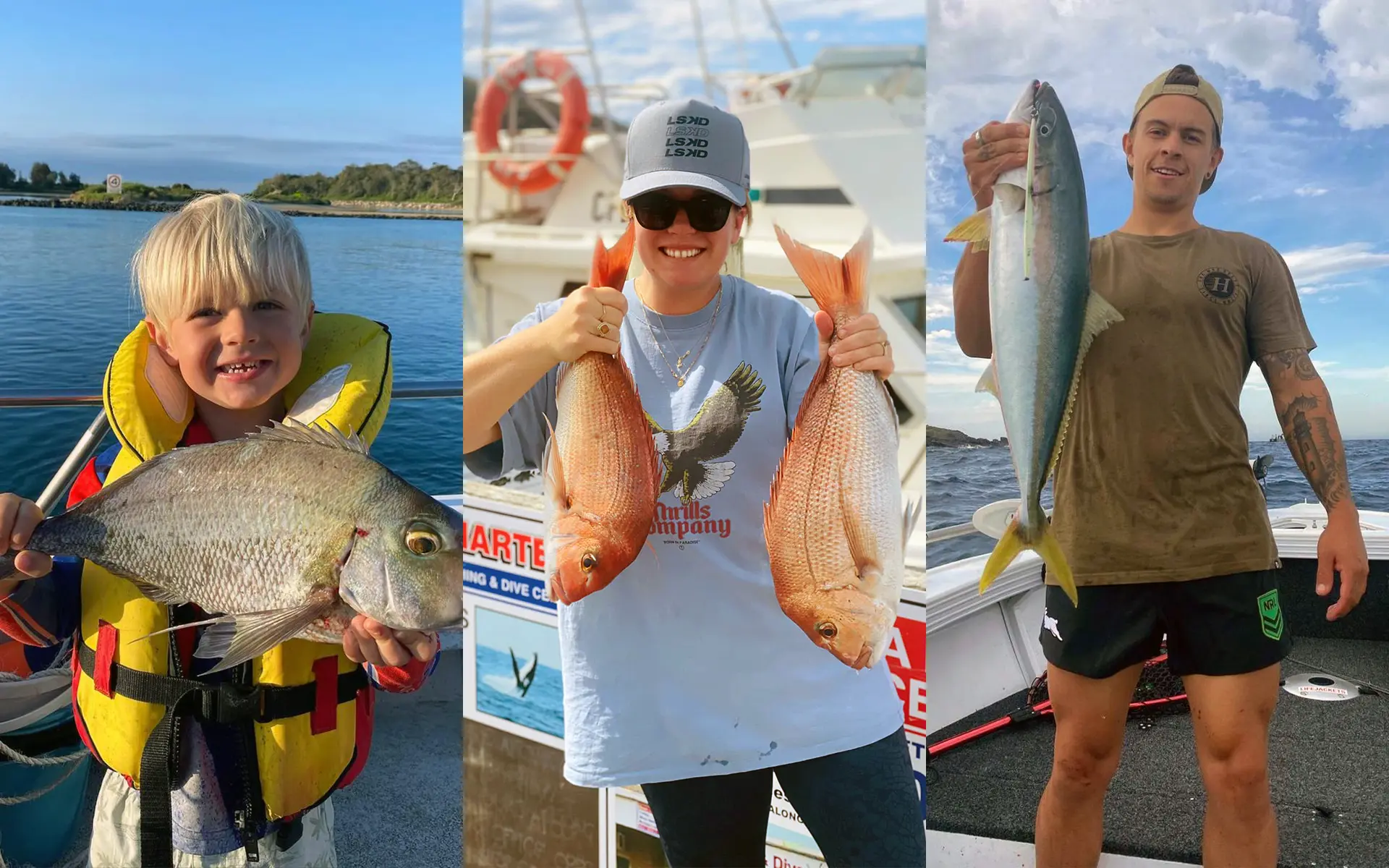 Planning a fishing trip to Narooma? This guide will give you an idea of what you can expect on the water. Narooma is located in southeastern New South Wales and is known for its excellent offshore fishing. The area is home to a wide variety of fish, including kingfish, snapper, bream, tailor, and jewfish. In this guide, we'll provide tips on where to fish and what tackle to use. We'll also give you a rundown of the types of fish that are commonly caught in the area. So, if you're looking to wet a line at Narooma, read on!
Narooma is located on the far south coast of New South Wales, about four hours drive from Sydney. The town is situated on the shores of beautiful Montague Island, which is also a popular spot for diving and snorkelling. Fishing tours operate out of both Narooma and Montague Island, and there are several charter companies to choose from. Most tours will target kingfish, snapper, bream, and tailor. These fish can be caught using a variety of techniques, including bait fishing, lure casting, and jigging. If you're new to offshore fishing, we recommend booking a charter with an experienced captain who can put you onto the fish.
When it comes to tackle, you'll need a good quality rod and reel, a selection of lures or bait, and some leader line. If you're bait fishing, we recommend using live baits such as pilchards or slimy mackerel. These can be fished under a float or unweighted on a running sinker rig. For lure casting, metal slugs and soft plastics are the most effective lures for catching fish at Narooma. Jigging is also a popular technique for catching fish in the area. The best jigs to use are slow-pitch models in the 150-200g range.
Yellowfin tuna and marlin fishing
Tuna and Marlin are the two main types of fish that you can fish when you come to Narooma. There are many other fish in the area, but these are the two that are most popular among tourists. If you're looking for a fishing tour, then you should definitely consider one of these two options. Yellowfin tuna is one of the most common fish in the area and is a great fish to eat. Marlin is a bit more rare, but it's still a great fish to catch. If you're looking for a challenge, then marlin fishing is definitely for you. There are many different ways to fish for yellowfin tuna and marlin, so you'll need to do some research before you go on your fishing trip – feel free to ask the experts at Narooma Charters before you book your next trip.
History of big game fishing in Narooma
Narooma has a long and proud history of big game fishing, dating back to the early days of European settlement. The town was founded in 1826 as a whaling station, and soon became known as the "whale capital" of Australia. In the 1860s, Narooma became a major hub for the southern whale fisheries and was home to the largest whaling fleet in the country.
Narooma's reputation as a premier fishing destination began to grow in the early 20th century, as anglers from all over Australia came to try their luck at catching one of the many big game fish that inhabit the waters off Narooma. Today, Narooma is home to some of the best fishing in Australia and is a popular destination for both recreational and professional anglers.
Narooma's rich history of big game fishing is just one of the many things that make this town a unique and special place.
Planning a game fishing tour with your friends
So, you've decided to go on a game fishing tour with your friends. Here are a few things to keep in mind when planning your trip:
Narooma is one of the best places for game fishing in Australia. The waters around Narooma are teeming with marlin, tuna, swordfish and other big game fish.
Charter a boat that is suitable for game fishing. You want a boat that is stable and has all the necessary equipment for game fishing, including rods, reels, lures and bait.
Unless you're going with a charter, make sure you get your fishing licenses and permits in order before you go.
Plan your trip around the best time for game fishing. The season for marlin runs from November to May, while swordfish can be caught all year round.
Follow these tips and you'll be sure to have a successful and enjoyable game fishing trip with your friends.
Narooma Charters offers fishing tours for groups and includes all the necessary equipment and bait, as well as a guide who will teach you the best techniques for game fishing. Narooma is the perfect place to enjoy some quality time with your friends, and what better way to do it than by catching some fish!
Now that you know a little bit about fishing at Narooma, it's time to start planning your trip! With a little bit of luck, you'll soon be pulling in fish like a seasoned expert. So, there you have it – everything you need to know about planning a fishing trip to Narooma!
Happy fishing!